Aku suka tagline Papago X8...
"As technology progresses, so does the Navigation Software improves with it. The latest PAPAGO! X8 boasts new features and functions with a new fresh look to suit it. Features include Topography, Improved routing engines, travel guides and many more!"
Sebelum gi layanz Transformers 3D, sempat ler menggodek dengan pantaz masukkan Papago X8 ni kat dalam Lokatoo
Masukkan icon kat launchpad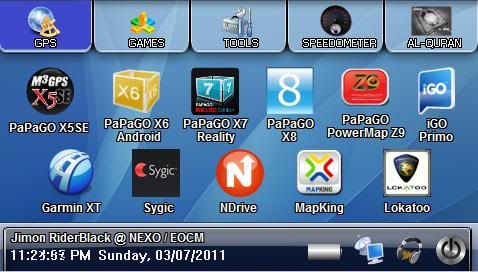 1st time install terus success..boleh launch :D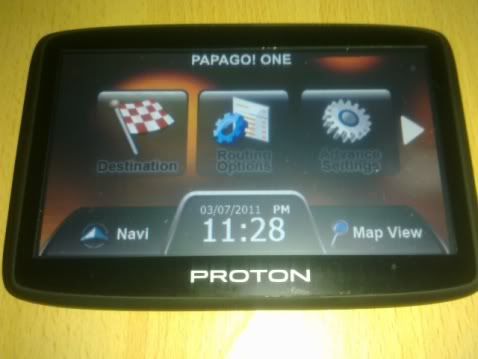 Destination Menu
Dah boleh navigate
Dapatlah test Papago X8 ni masa pi MidValley pagi tadi kat Lokatoo Win Ce 6.0, SiRFAtlas IV, memang banyak improvement terutamanya pada recommended route dan recalculation routing, memang cepat compare to Papago X6 dan X7.
Test jugak software ni pada version lokatoo A1000 Atlas 3 Win Ce 5.0, Alhamdulillah boleh run jugak :D
Cuma satu jer nak ingatkan, version software ni tak boleh guna MFM maps yang biasa kita download tu, ada maps special untuk software ni, kalau masukkan MFM maps akan keluar error warning masa launch software ni. Latest map yang ada
110403
. Map ni guna format "R51" type Android, so memang cantik lah features map ni
Jumaat depan insya-Allah aku balik Melaka boleh lah masukkan kat GPS member aku, K.E. Software ni aku pun ada untuk Double Din, kalau ada yang berani nak cuba masukkan Papago X8 boleh lah roger aku :D
How To Install
Step 1: Download Program. Copy and paste it in the SD Card
Step 2: Download Maps MFM-PPG-110403C. Copy and paste in the Maps folder.
Step 3: Edit your navigation script to add command i.e.
ICONXPBUTTON
x = 415
y = 150
Command = \SDMMC\MobileNavigator\Navi.exe
SizeNormal = 63
SizePushed = 52
ScaleAlpha = 100
IconNormal = ..\Icons\8.ico
ScaleAlpha = 100
IconPushed = ..\Icons\8.ico
Download Com Port
X8 Com 1
,
X8 Com 2
,
X8 Com 3
,
X8 Com 4
,
X8 Com 5
,
X8 Com 6
,
X8 Com 7
,
X8 Com 8
&
X8 Com 9
. Use Com Port 7 for lokatoo
Icon for launchpad
X8.ico
Now you can start navigate