iTalk Mobile Dialer adalah produk terbaru daripada iTalk yang memudahkan anda membuat panggilan daripada iTalk tanpa mengingati nombor telefon dan terus dari senarai panggilan dalam telefon bimbit anda. Anda hanya perlu memuat turun aplikasi iTalk Mobile Dialer dengan PERCUMA secara terus dari Internet ke telefon bimbit anda dan terus buat panggilan. Untuk membuat panggilan, hanya dail nombor destinasi dan mula berbual!
Kelebihan iTalk Mobile Dialer
Mengatasi kerumitan ciri-ciri 'Missed Call Back' sebelum ini, tidak perlu mendail nombor akses iTalk iaitu 1800 87 3636, tidak perlu mengingati nombor destinasi untuk membuat panggilan dan membuat panggilan dengan lebih mudah dan pantas hanya dengan memasukkan nombor destinasi dari senarai panggilan telefon bimbit anda.
Lebih pantas, tiada lagi pemberitahuan baki kredit diawal panggilan untuk mempercepatkan penyambungan talian, jika salah mendail nombor telefon, andhttp://www.blogger.com/img/blank.gifa tidak perlu mendail nombor akses iTalk sekali lagi dan mengulangi semua langkah-langkah lain seperti sebelum ini
Telefon Bimbit dan Sistem Operasi (OS) Yang Boleh Digunakan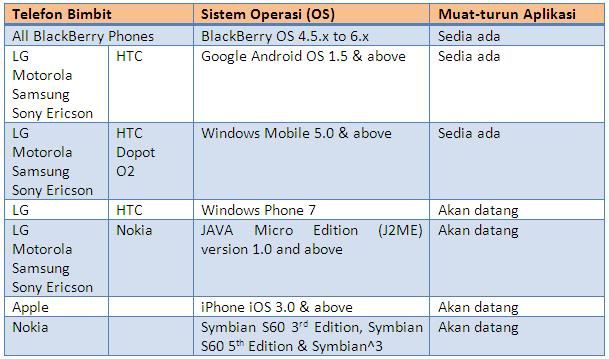 Muat turun
aplikasi
melalui PC

Muat turun melalui telefon bimbit

Aku memang dah lama pakai iTalk sebab cajnya memang murah..confirm penjimatan to the max, masa pakai E72 dah install dialer ni, tapi bila upgrade ke S II, kena dail manual, sebab software tak support untuk Android...susah gak ler, so bila tau dah available terus install..test memang ok, memang sengat!