How To Install PowerMap Z9
Step 1: Purchase software and maps from
www.powermap.my
. Copy and paste it in the SD Card
Step 2: Use
Z9_C1_B4800.exe
For Lokatoo
Step 3: Edit your navigation script to add command to execute PowerMap i.e.
ICONXPBUTTON
x = 150
y = 90
Command = \sdmmc\Powermap\Z9_C1_B4800.exe
SizeNormal = 63
SizePushed = 52
ScaleAlpha = 100
IconNormal = ..\Icons\Z9.ico
ScaleAlpha = 100
IconPushed = ..\Icons\Z9.ico
Icon for launchpad
Z9.ico
Now you can start navi with PowerMap Z9
Main Menu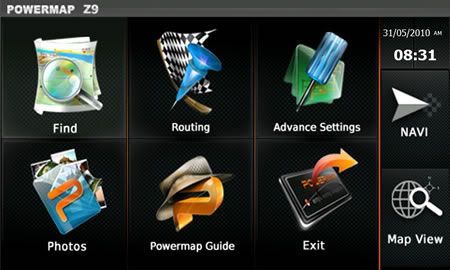 Navi Day View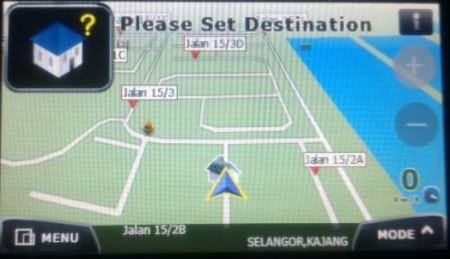 Navi Night View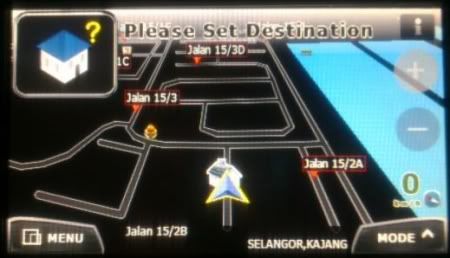 It also includes Picture Navi, meaning that you can navigate by simply click the picture in Photos Menu. To enable it, simply take a picture of your favourite destination with a GPS-enabled phone or camera and load it.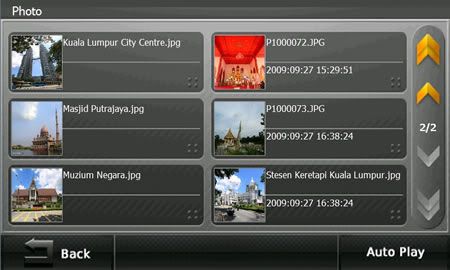 With PowerMap Guide, it displays detailed images, names, locations, ratings of finest hotels, restaurants and other attractions in Malaysia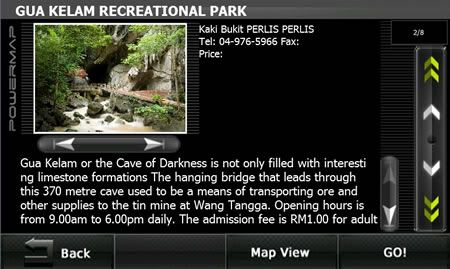 Demo