Promotion from Lokatoo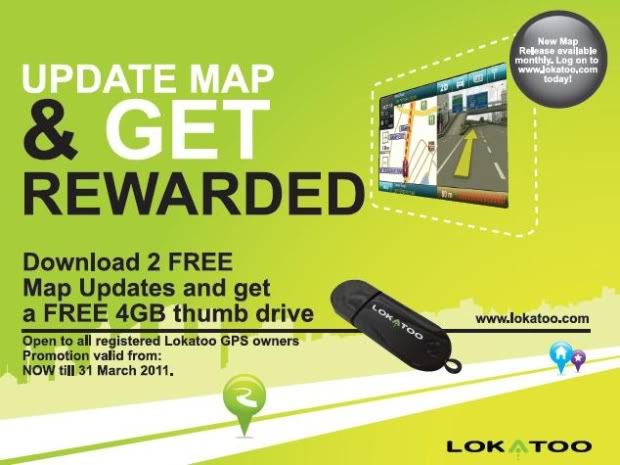 Just follow 3 simple steps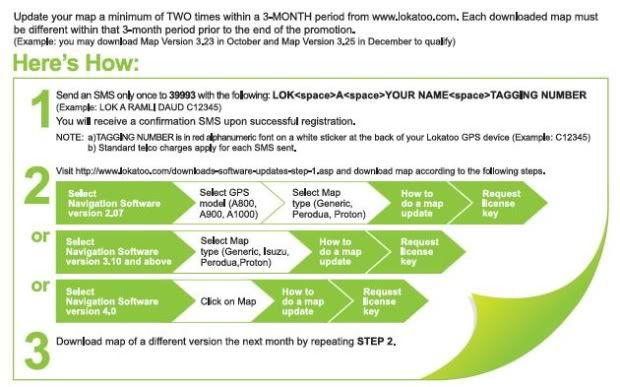 and you'll be rewarded :)
Received the free gift yesterday, thanks Lokatoo!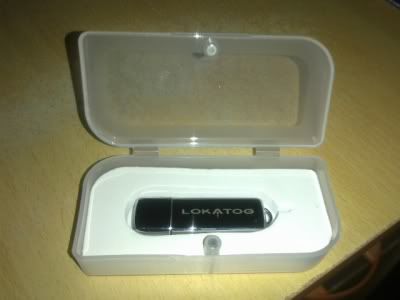 I've been using Lokatoo GPS for more than a year and never regret it, hehe of course you know what i mean, the set itself is reliable, no quality issue compared to cheap GPS China brand
Planning to get the new A1000i. Do not wanna miss to use the recent software version 4, which is totally new enhanced software with telephone search, the 1st in Malaysia, congrats Lokatoo!