Khas buat ABM follower...Laporan oleh K.E
19 Mei 2011, aku dan beberapa officemate berpeluang melawat manufacturing plant Proton di Shah Alam atas urusan kerja. Kami dibawa melawat Main Plant, ETM Plant dan MVF Plant yang fungsinya seperti berikut:
Main Plant - kat sini lahirnya kereta Saga BLM dan juga Waja
ETM Plant - proses assembly enjin campro dibuat disini, casting dibuat di Glenmarie
MVF Plant - jeng jeng jeng....1st Malaysia MPV dilahirkan....Proton just take 18 months untuk produce Exora kat sini...hebat!!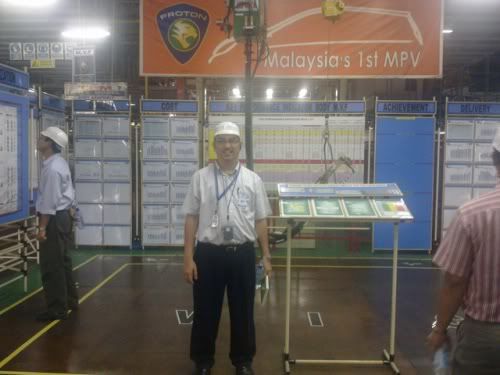 So, ada beberapa info yang aku nak share kat sini setelah dikorek daripada beberapa engineer proton semasa lawatan...kalau salah maklumat jangan marah arrrrr...
1. So far Proton memang takde plan nak buat enjin campro 1.8 sebab campro turbo 1.6 tu equivalent to 2.0...nak convert existing campro cps tuh memang besau belanja...banyak parts kena tukar termasuklah ECU....enjin campro turbo sekarang ni tengah final tune, akan dimasukkan ke Exora dan Persona Replacement Model...lepas generasi campro ni, enjin generasi 'Y' pulak akan take place.
2. Bulan Mei ni adalah last kereta Waja dikeluarkan sebab Inspira dah ada....Perdana Replacement Model pun masih dirahsiakan lagi.
3. Colour baru Exora iaitu gold akan keluar tak lama lagi...ganti pyrite brown...aku dah nampak kat MVF plant tu.
Next kami pln nak visit kilang proton kat Tg Malim pulak yang buat Persona dan Gen-2...kalau jadik nanti aku share info lagi...
Bersama Tn. Hj. Ir. Ghazali (Sr. Manager/HOD Dept. of Maintenances & Utility), En. Mahazan (Manager Maintenance, Casting) dan officemate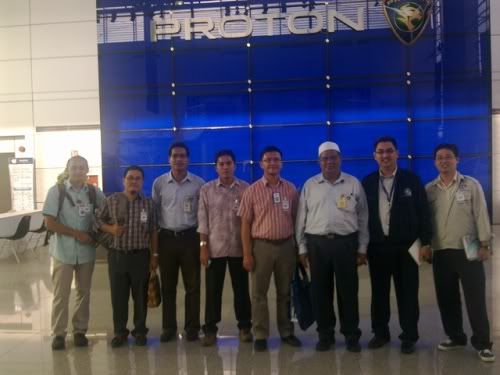 Exora potong ??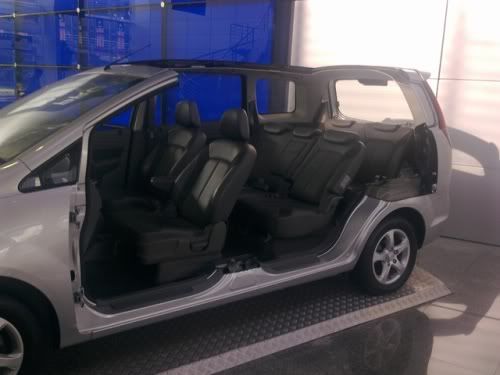 Note from ABM: Thanks a lot K.E. Thumbs to you bro!